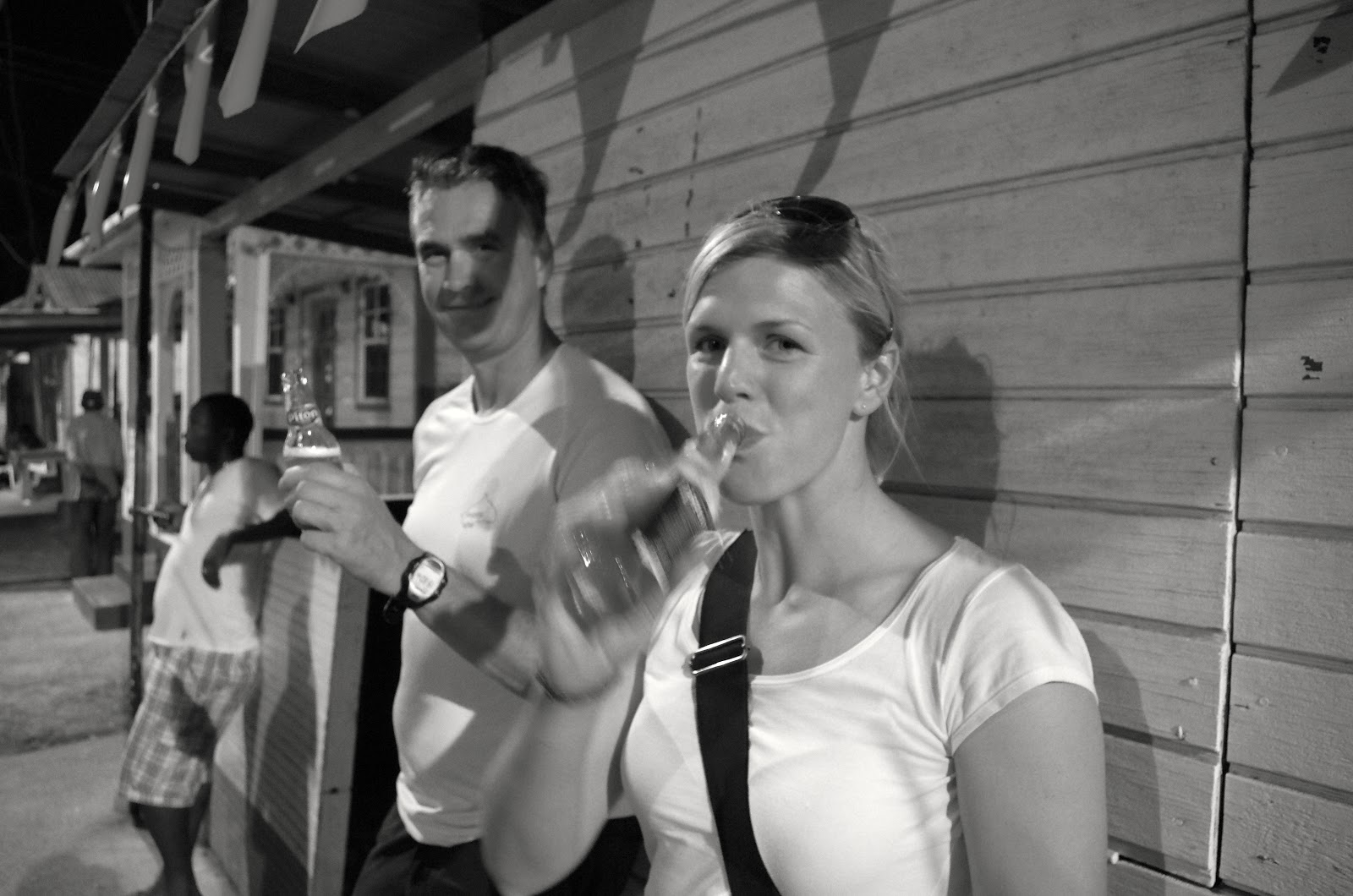 Andreas & Mia in Anse la Raye Friday night.
I normally don't post about my podcast on here, but this week is particularly special for me. I met Andreas last year at the ARC in St. Lucia. He was sailing aboard the Class 40 Vaquita, and they won their racing class. His partner Nina was along as crew, and Mia and I spent some time with them in the marina, and we got a really cool vibe from them. They're just nice people, fun to be around and interesting to talk to.
Andreas was back this year, sailing on Vaquita again. This time they took line honors, but a huge margin (20 hours), over the Swan 80 Berenice, and look to take the overall at the prize giving on Friday night. I had the chance to talk to him last week at length for the podcast (Ryan couldn't be in on it, unfortunately), and he turned out to be the perfect guest, which I'd suspected.
The coolest part of it for me was hearing him talk about meeting his own heroes - Peter Blake, Magnus Olsson and the like at a meeting for the Whitbread Round the World race in the early 90s. Here I am sitting with him, who I hold in very high regard, and he's telling me of the same experiences when he was coming up through the ranks. If you listen to this episode, it's a very cool story.
Mia and I went out to dinner with Andreas last week at Pigeon Island, and hung out with him a bit at the Anse La Raye fish fry on Friday night, and the experiences simply reaffirmed my admiration for him. He's a fantastic role model - someone who works incredibly hard to do the things in life that he loves, and he's been very successful at it. And it's not entirely sailing, far from it. But hearing him talk, it's no surprise. This is easily my favorite episode of the podcast so far. Thanks to Andreas for taking the time to chat with me.