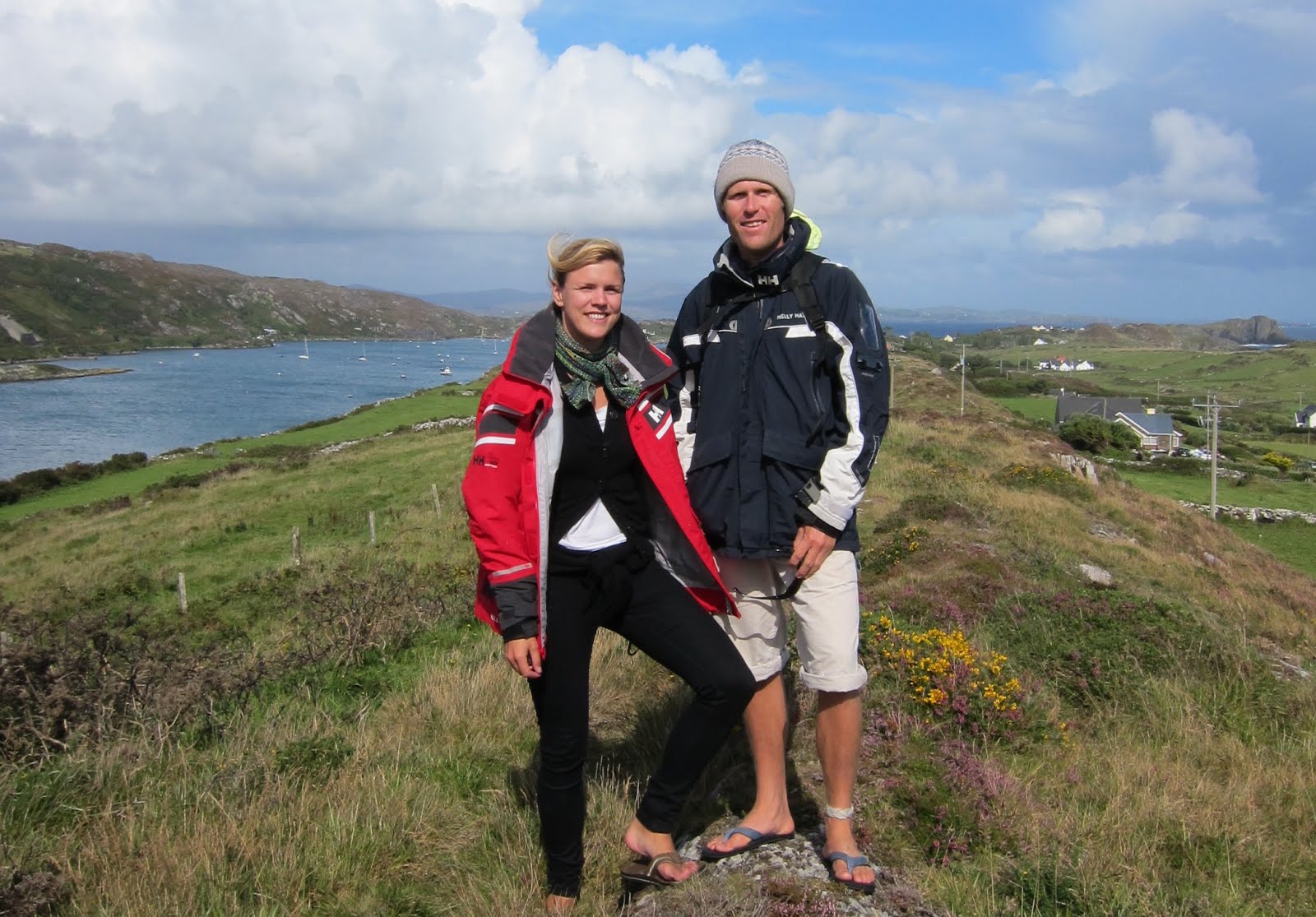 The last couple weeks have been a bit tumultuous on our website. Since June really. Back then (in Horta, in the Azores), Mia and I decided to combine our blogs into one site - Mia had her miatravel.blogspot.com site (which still exists), and I had my fathersonsailing.com site (which evolved from my own andyschell.blogspot.com site for the journal I kept since 2006). When we changed the name to andyandmia.net, we did so simply because we couldn't come up with a better name. Everyone knows us together as 'Andy & Mia' or 'Mia & Andy', so why not stick with something people recognize?
It worked. We changed the color scheme and the design of the whole site so we'd have something new together, rather than one of us simply 'moving in' with the other (this all sounds rather silly when we're talking about the internet). We were both satisfied with it initially and it was fun tweaking it and changing the banners every time we went someplace new or had a different kind of experience (you can still see those old banners here).
That was all well and good, but for some reason we weren't 100% satisfied with it, especially from a business perspective. For the first time in the last five years, we've worked entirely for ourselves over the last year, getting contracts to do different stuff - writing, moving boats around, working at Port Annapolis and for the World Cruising Club. And it's been a dream come true to be (sort of) self-employed.
The latest move for us has been working more and more with the World Cruising Club. We head to St. Lucia next Sunday for the finish of the ARC rally, and it will be the 4th year in a row we've been down there working on the event (Mia was also in Las Palmas for the start in 2010). Last weekend we just got back from Tortola and the Caribbean 1500 (together, we're the new event managers). Anyway, we've been talking about a way to sort of legitimize the different things we've been doing, put them under one roof and be able to really feel like we have a business with it. Hence 59NORTH.
We debated what to call it. We wanted it to be specific enough so people know what it's about, but general enough that it can include everything we're doing. 'Media' and 'Sailing' ought to be in the title we thought. That will cover the sailing stuff, plus the writing, photography and podcasting we're into. 'Andy & Mia Media & Sailing' was the obvious, simple one. But it was a tad too obvious (and too many 'ands'). 'Trans-Atlantic Media & Sailing' was one of my ideas. 'SK Sailing' was another ('Schell-Karlsson', get it?). 'Schellsson' was one of Mia's sillier ideas. And 'Pelikan'.
Well, '59 North Media & Sailing' kind of stuck. It's the latitude of Stockholm, where our boat Arcturus is, and where we got married. It's where we (hope) to call home one day down the line. And we think it sounds kind of cool too.
Henceforth, andyandmia.net is now 59-north.com (though the old domains will still redirect). We hope the new design looks a bit more professional, but the core of it - both of our blogs - is still intact. And that's the thing with us - we strive to be professional, but when you get down to it, we do this stuff because we love it and we're passionate about it and we hope that comes through.